Home » Musica » Classifiche » Classifica House »
Classifica House Marzo 2016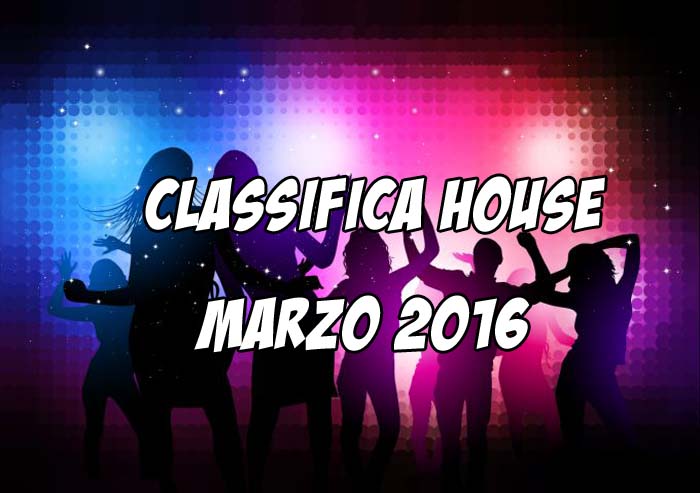 Di Marco "Bounty" Di Prospero
1 marzo 2016
Come ogni primo del mese, siamo ancora qui per portarvi la nostra Classifica House. Prima di cominciare, vi ricordiamo che per sentire una canzone non dovrete fare altro che cliccare su "ascoltala in streaming". La classifica è stata redatta facendo riferimento a siti specializzati, come M2O o Beatport. Bene, detto questo iniziamo subito con la Classifica House di Marzo 2016; buon ascolto.
1 Michael Calfan – Nobody Does It Better
2 LVNDSCAPE & Holland Park feat. Nico Santos – Waterfalls
3 Breathe Carolina Ft Angelika Vee – RUINS
4 Robbie Rivera & Bob Sinclar – Move Right
5 Sam Feldt – Been A While
6 Joe Stone & Ferreck Dawn – Man Enough
7 Dzeko & Torres – Home feat. Alex Joseph
8 The Magician – Together
9 Lincoln Jesser feat. Yuna – Baby Boy
10 Sam Feldt feat. Bright Sparks – We Don't Walk We Fly
11 Don Diablo – Tonight
12 Henry Fong x Halfway House feat. Sanjin – F.E.A.R.
13 Vicetone ft. Cosmos & Creature – Bright Side
14 Sam Feldt & Lulleaux – All the Kids
15 Promise Land – X-Press
16 Sebjak – Control
17 Sam Feldt & Dante Klein feat. Milow – Feels Like Home
18 Paris Blohm – Get There
19 KSHMR and Felix Snow – Touch ft. Madi
20 Bobby Nourmand – Smokin' Joe
CLASSIFICA HOUSE FEBBRAIO 2016
Marco "Bounty" Di Prospero

Sono uno studente di economia e commercio che ama passare parte del tempo libero davanti ad una console. Considero il videogioco come una forma d'arte, in grado di trasmettere valori e emozioni, che permette di "mettere in pausa" la vita stressante di tutti i giorni. Spero di poter condividere con tutti voi questa mia passione e di farvi conoscere il mondo del gaming.