Home » Videogiochi »
Lista Trofei Black Ops II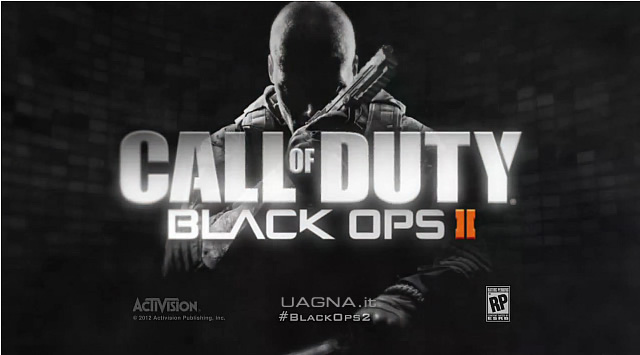 Di TBlackGamE
30 settembre 2012
Ed ecco a voi la lista dei trofei per Black Ops 2:
Campagna, Strike Force e Multiplayer

No Man Left Behind – Soccorri Woods.
Gathering Storm – Indaga nella Giungla.
Shifting Sands – Ottieni le informazioni su Raul Menendez da Mullah Rahmaan.

Driven by Rage – Abbatti Menendez e la sua Operazione.

Waterlogged – Raccogli informazioni sul sospettato complotto terroristico di Raul Menendez.
What Happens in Colossus… – Trova l'arma Karma.

False Profit – Cattura Manuel Noriega e consegnalo alla Giustizia.

Deep Cover – Cattura Menendez.

Sinking Star – Interroga Menendez.

Late for the Prom – Scorta il presidente in un luogo sicuro nel centro di LA.

Death from Above – Ferma Menendez una volta per tutte.
Old Fashioned – Completa "Vittoria di Pyrrhic", "Vecchie Ferite", "Tempo e Fato" e "Soffri con Me" a livello Veterano.
Futurista – Completa tutti i livelli del futuro a livello Veterano.

Giant Accomplishment – Completa tutte le sfide in Black Ops II.
Mission Complete – Completa tutte le sfide in un livello.
Just Gettin' Started – Completa una sfida per ogni livello.
Singapore Sling – Neutralizza con successo il carico SDC al Keppel Terminal.
Desert Storm – Scorta con successo il VIP alla salvezza.
Defender – Difendi con successo il FOB Spectre dalla incursione.

Black Ops II Master – Completa la Campagna a livello Esperto o Veterano.

Art of War – Uccidi il presidente del SDC Tian Zhao.

Blind Date – Salva con successo l'HIV.

Family Reunion – Ci sono 2 Futuri.

Hey Good Looking – Chirurgia Plastica Evitata.

Showdown – Un duello tra Rivali.

Dirty Business – Ascolta e pensa prima di sparare.

Ship Shape – Rifornimenti sul cammino.

Dead or Alive – Carceriere o carnefice.
Ultimate Sacrifice – Solo uno puù sopravvivere.

Good Karma – Rompi il Celerium Worm.

High IQ – Colleziona tutti i Documenti Intel.
Back in Time – Usa un'arma futuristica nel passato.

Man of the People – Ferma la brutalità inflitta dal PDF.

Gun Nut – Completa un livello con un "Loadout" Personalizzato.

Ten K – Ottieni un punteggio minimo di 10K in ogni missione.

Welcome to the Club – Raggiungi Sergente (livello 10) in Multiplayer.
 Welcome to the Penthouse – Ottieni un Prestigio nel Multiplayer.

Big Leagues – Vinci 5 partite di campionato dopo esserti piazziato in una divisione.

Trained Up – Vinci 10 partite multiplayer combattendo nelle playlist "Training".

Party Animal – Vinci 10 partite multiplayer combattendo nelle playlist "Party Games".
Zombies:

Tower of Babble – In TranZit, obbedisci alle voci.

Don't Fire Until You See – In TranZit, apri tutte le porte senza venir incendiati.

The Lights Of Their Eyes – In Green Run, calma almeno 10 zombies con un EMP.

Undead Man's Party Bus – In TranZit, ottenere tutte le aggiunte al Bus in una partita.
 Dance On My Grave – In Green Run, ottieni la tua Pietra Tombale.

Standard Equipment May Vary – In Tranzit, ottieni 4 diversi oggetti equipaggiabili in una partita.

You Have No Power Over Me – Non Hai Potere Su Di Me.

I Don't Think They Exist – In Tranzit, uccidi un abitante della foresta mentre è bloccato su di te.

 Fuel Efficient – In TranZit, utilizza un diverso mezzo di trasporto.

Happy Hour – In TranZit, acquista 2 Bonus differenti prima di attivare la corrente.
N.B. I Titoli dei vari trofei non sono stati tradotti
TBlackGamE

Studente e Youtuber, 17 anni, appassionato di videogiochi, musica e sport. "L'importante non è quello che provi alla fine di una corsa. L'importante è quello che provi mentre corri."