Oscar 2015 – Tutte le nomination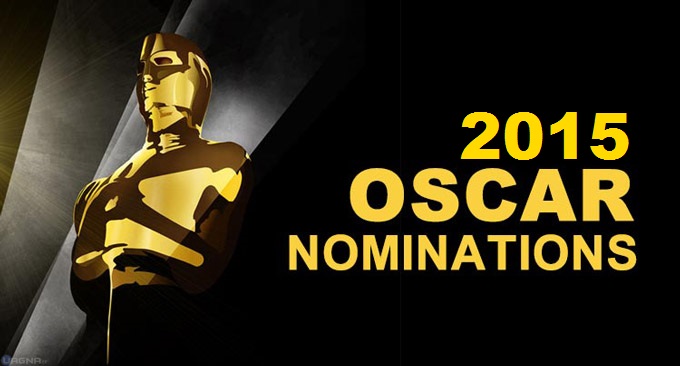 Di Andrea "Geo" Peroni
15 Gennaio 2015
Manca poco meno di un mese a uno degli eventi più attesi dell'anno, il Premio Oscar 2015. Nella giornata di oggi, la Academy Motion Picture Arts and Sciences, l'organizzazione che conferisce i premi, ha ufficializzato tutte le nomination dei film candidati a vincere un ambitissimo Premio Oscar. Tra i migliori film troviamo l'ottimo American Sniper di Clint Eastwood, mentre Benedict Cumberbatch sembra tra i favoriti per il premio miglior attore con The Imitation Game. Tra i cinecomic, dominio Marvel con Captain America: The Winter Soldier, X-Men: Giorni di un futuro passato e Guardiani della Galassia, mentre c'è anche un pò di Italia: nessun film tra quelli stranieri in lista, ma alla nomination dei migliori costumi c'è Milena Canonero, candidata con Grand Budapest Hotel. Favorita, infine, la Disney, che con Big Hero 6 spera in un ennesimo Oscar per il miglior film d'animazione.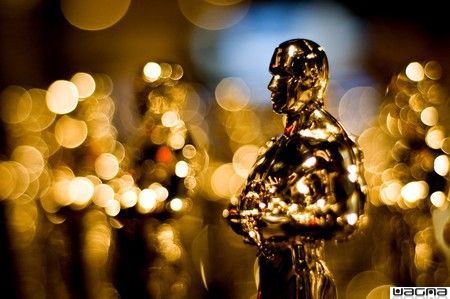 Miglior film
American sniper
Birdman
Boyhood
Grand Budapest hotel
Imitation game
Selma
La teoria del tutto
Whiplash
Miglior regista
Alejandro G. Iñaarritu per Birdman
Richard Linklater per Boyhood
Bennett Miller per Foxcatcher
Wes Anderson per Grand Budapest Hotel
Morten Tyldum per The Imitation Game.
Migliore attore protagonista
Steve Carell in Foxcatcher
Bradley Cooper in American sniper
Benedict Cumberbatch in The imitation game
Michael Keaton in Birdman or (The unexpected virtue of ignorance)
Eddie Redmayne in La teoria del tutto

Migliore attore non protagonista
Robert Duvall in The judge
Ethan Hawke in Boyhood
Edward Norton in Birdman or (The unexpected virtue of ignorance)"
Mark Ruffalo in Foxcatcher
J.K. Simmons in Whiplash
Migliore attrice protagonista
Marion Cotillard in Two days, one night
Felicity Jones in La teoria del tutto

Julianne Moore in Still Alice
Rosamund Pike in Gone girl
Reese Witherspoon in Wild
Migliore attrice non protagonista
Patricia Arquette in Boyhood
Laura Dern in Wild
Keira Knightley in The imitation game
Emma Stone in Birdman or (The unexpected virtue of ignorance)
Meryl Streep in Into the woods
Migliori film in lingua straniera
Ida Polonia
Leviathan Russia
Tangerines Estonia
Timbuktu Mauritania
Wild tales Argentina
Migliore adattamento cinematografico
Jason Hall per American sniper
Graham Moore per The imitation game
Paul Thomas Anderson per Inherent vice
Anthony McCarten per La teoria del tutto

Damien Chazelle per Whiplash
Migliore sceneggiatura originale
Alejandro G. Iñárritu, Nicolás Giacobone, Alexander Dinelaris, Jr. e Armando Bo per Birdman or (The unexpected virtue of ignorance)
Richard Linklater per Boyhood
E. Max Frye, Dan Futterman per Foxcatcher
Wes Anderson, Hugo Guinness per The Grand Budapest hotel
Dan Gilroy per Nightcrawler
Miglior fotografia
The Grand Budapest Hotel
Interstellar
The Imitation Game
Into the Woods
Mr. Turner
Miglior colonna sonora originale
Alexandre Desplat per The Grand Budapest Hotel
Alexandre Desplat per The Imitation Game
Hans Zimmer per Interstellar
Gary Yershon per Mr. Turner
Johann Johannsson per La teoria del tutto
Miglior film d'animazione
Big Hero 6
The Boxtrolls
How to train your Dragon 2
Song of the Sea
The tale of the Princess Kaguya
Migliori effetti speciali
Captain America: The Winter Soldier
Guardiani della Galassia
X-Men: Giorni di un futuro passato
Apes Revolution – Il pianeta delle scimmie
Interstellar
Migliori costumi
Milena Canonero per Grand Budapest Hotel
Mark Bridges per Inherent Vice – Vizio di forma
Colleen Atwood per Into the Woods
Anna B. Sheppard e Jane Clive per Maleficent
Jacqueline Durran per Mr.Turner
Miglior makeup
Bill Corso e Dennis Liddiard per Foxcatcher
Frances Hannon e Mark Coulier per Grand Budapest Hotel
Elizabeth Yianni-Georgiou e David White per Guardiani della galassia
Miglior canzone originale
Everything Is Awesome da The Lego Movie
Glory da Selma
Grateful da Beyond the lights
I'm Not Gonna Miss You da Glen Campbell… I'll be me
Lost Stars da Begin again.
Andrea "Geo" Peroni

Entra a contatto con uno strano oggetto chiamato "videogioco" alla tenera età di 5 anni, e da lì in poi la sua mente sarà focalizzata per sempre sul mondo videoludico. Fan sfegatato della serie Kingdom Hearts e della Marvel Comics, che mi divertono fin da bambino. Cacciatore di Trofei DOP.