Home » Musica » Classifiche » Classifica Hitradio »
Classifica Hitradio Pop/rock – Agosto 2013 – i più popolari di Youtube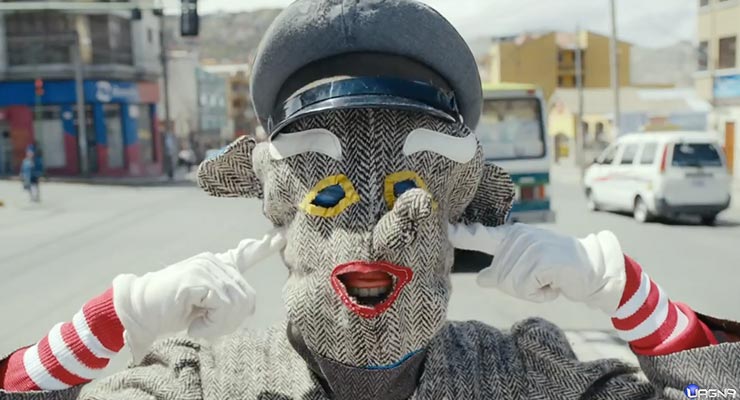 Di Andrea White Mezzelani
12 Agosto 2013
Sole mare e ferie in questo caldissimo agosto 2013. Sale al primo posto della classifica Pop/Rock Hitradio "La La La" di Naughty Boy feat Sam Smith che scavalca la seconda posizione occupata da Get Lucky dei Daft Punk il disco più suonato nella prima parte di quest'estate. Regge in terza posizione Imany con You Will Never Know. Ritornano, sulle radio più importanti d'Italia dopo un inverno di successi, i Bastille con Laura Palmer, mentre scende di una decina di posizioni Blurred Lines. Come sempre però a volte le vere sorprese si trovano non in vetta alla classifica ma nelle posizioni sottostanti dove le provocanti SEREBRO  ritornano ad infuocare i telespettatori su Youtube con il loro video tratto dall'omonimo brano in uscita "Mi Mi Mi".
Naughty Boy – La La La ft. Sam Smith

Daft Punk – Get Lucky

Imany – You Will Never Know

Bastille – Laura Palmer

Ke$ha – Crazy Kids ft. will.i.am

Estate – Lorenzo Jovanotti Cherubini

Max Gazzè – I tuoi maledettissimi impegni

Ola – I'm In Love

Miley Cyrus – We Can't Stop 

Fabri Fibra con Neffa – Panico

Capital Cities – Safe And Sound

MUSE – Panic Station

John Newman – Love Me Again

Robin Thicke – Blurred Lines ft. T.I., Pharrell

Bruno Mars – Treasure

SEREBRO – Mi Mi Mi

Editors – A Ton Of Love

P.O.D. – Beautiful

Passenger – Let Her Go

Queens of the Stone Age – My God Is The Sun
Andrea White Mezzelani

Drogato di cinema e cresciuto a "pane e videogames". Nel cinema cerco qualità che troppo spesso ultimamente lascia posto ad una commercializzazione sfrenata. I videogiochi sono il futuro dell'intrattenimento; sarebbe stupido pensare altrimenti e speriamo che in Italia questa consapevolezza si espanda. La musica da sempre mi appassiona, ascolto di tutto e lego particolari momenti a delle canzoni che diventano, così, vere e proprie colonne sonore della mia vita. Adoro informarmi, conoscere e sperimentare.