Home » Musica » Classifiche » Classifica House »
Classifica Commercial House – Alternative & Electro Gennaio 2013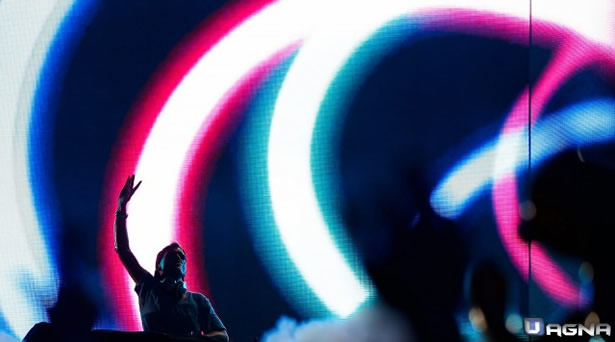 Di Andrea White Mezzelani
29 Dicembre 2012
Classifica rinnovata ma che vede resistere alcune Hit oramai conosciute come She Wolf di Guetta e Years di Alesso. Introdotte alcune nuove tracce alternative come "Benediction" che arriva direttamente in seconda posizione. Combattuto il resto del podio fra Avicii & Romero con "I Could Be The One" e Guetta & Taped Rai con il nuovo  "Just One Last Time". Una classifica House Commerciale davvero da non perdere quella di Gennaio 2013!
ENJOY IT
Avicii vs Nicky Romero – I Could Be The One (Nicktim)

Hot Natured & Ali Love – Benediction (Full Length) – Hot Creations

David Guetta ft. Taped Rai – Just One Last Time (Hard Rock Sofa Big Room Mix)

Will.i.am – Scream & Shout (feat. Britney Spears) – Jeremy Gygi Remix

Swedish House Mafia – Don't You Worry Child feat. John Martin
 

Nicky Romero & Nervo – Like Home (Original Mix)

David Guetta – She Wolf (Falling To Pieces) ft. Sia

Chocolate Puma, Gregor Salto – Gimme Sum

Sandro Silva feat. Jack Miz – Let Go Tonight

Florence + The Machine – Spectrum

Tiësto & Allure – Pair Of Dice (Original Mix)

Alesso – Years ft. Matthew Koma

Steve Angello – Yeah

Ben Pearce – What I Might Do (Club Edit)

The Bloody Beetroots & Greta Svabo Bech – Chronicles of a Fallen Love

MNDR – Feed Me Diamonds (Killgore Remix)

Superfunk – Ragga MC 2012 (Superfunk Reboot Mix)

Afrojack – Annie's Theme (Original Mix)

Sander van Doorn ft. MC Pryme – By Any Demand

Pink Is Punk & Benny Benassi – Perfect Storm
Andrea White Mezzelani

Drogato di cinema e cresciuto a "pane e videogames". Nel cinema cerco qualità che troppo spesso ultimamente lascia posto ad una commercializzazione sfrenata. I videogiochi sono il futuro dell'intrattenimento; sarebbe stupido pensare altrimenti e speriamo che in Italia questa consapevolezza si espanda. La musica da sempre mi appassiona, ascolto di tutto e lego particolari momenti a delle canzoni che diventano, così, vere e proprie colonne sonore della mia vita. Adoro informarmi, conoscere e sperimentare.