Home » Musica » Classifiche » Classifica House »
Classifica Commercial House – Electro Dicembre 2012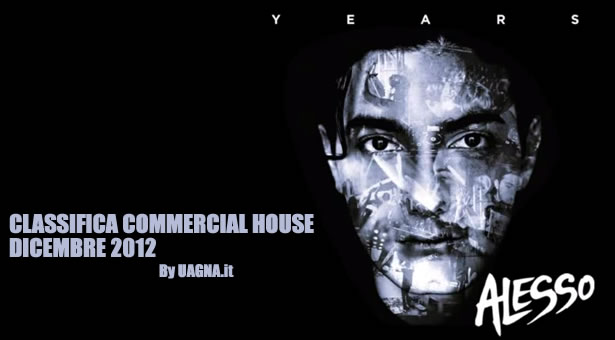 Di Andrea White Mezzelani
30 Novembre 2012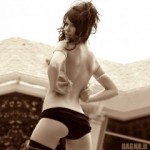 Classifica House dicembre 2012, tantissime le novità. Scende di qualche posizione David Guetta feat Sia con "She Wolf", sale al secondo posto un disco più deep che commerciale: "Howling" Ame Remix e infine al primo posto scala la vetta "Years" di Alesso ft. Koma, davvero un disco bomba! Resistono infine gli Swedish House Mafia con "Don't You Worry Child" e va notato il nuovo pezzo di Nicky Romero & Nervo "Like Home".
ENJOY IT
Alesso & Matthew Koma – Years (Vocal Extended Mix)

Frank Wiedemann & Ry Cuming – Howling (Ame Remix)

Tiësto & Allure – Pair Of Dice (Original Mix)

David Guetta – She Wolf ft. Sia

Swedish House Mafia – Don't You Worry Child feat. John Martin
 

Nicky Romero & Nervo – Like Home (Original Mix)

The Aston Shuffle Vs. Tommy Trash – Sunrise (Won't Get Lost) Tommy Trash Version

TJR – Ode To Oi (Original Mix)

Kurd Maverick – Hell Yeah

Florence + The Machine – Spectrum

Paul Kalkbrenner – Das Gezabel

 Michael Calfan – Resurrection (Axwell remix)

Hot Chip – Flutes (Sasha Remix)

Ben Pearce – What I Might Do (Club Edit)

Calvin Harris – Sweet Nothing ft. Florence Welch

Nick Curly – Underground (Dennis Ferrer Remix)

David Guetta ft. Taped Rai – Just One Last Time (Hard Rock Sofa Big Room Mix)

Afrojack – Annie's Theme (Original Mix)

Sander van Doorn ft. MC Pryme – By Any Demand

Bingo Players – Out Of My Mind (Original Mix)
Andrea White Mezzelani

Drogato di cinema e cresciuto a "pane e videogames". Nel cinema cerco qualità che troppo spesso ultimamente lascia posto ad una commercializzazione sfrenata. I videogiochi sono il futuro dell'intrattenimento; sarebbe stupido pensare altrimenti e speriamo che in Italia questa consapevolezza si espanda. La musica da sempre mi appassiona, ascolto di tutto e lego particolari momenti a delle canzoni che diventano, così, vere e proprie colonne sonore della mia vita. Adoro informarmi, conoscere e sperimentare.