Home » Musica » Classifiche » Classifica Dance »
Classifica Dance 1 Aprile 2011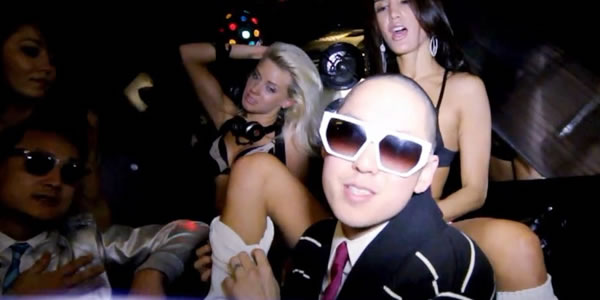 Di Federico "Blue" Marchetti
1 Aprile 2011
Un doppio balzo che consente ai Far East Movement di arrivare alla prima posizione della classifica dance internazionale, iniziando cosi' il nuovo mese di Aprile 2011. Gli altri non restano certo a guardare e si prospetta un bel fotofinish da qui all'inizio dell'estate! Stay tuned!
Far East Movement and Roger Sanchez 2gether

Dj Antoine vs Timati feat. Kalenna

Alexandra Stan – Mr Saxobeat
Spencer & Hill – Yeah Yeah Yeah
Ian Carey feat. Snoop Dogg & Bobby Anthony Last Night
Die Atzen feat Nena Strobo Pop
Jennifer Lopez Feat. Pitbull – On The Floor
Plastik Funk

Everybody dance now 2011!

BOB SINCLAR Feat. SEAN PAUL – Tik Tok
3R feat. Anna Montgomery – Black cherry
Pitbull – Bon Bon
Klaas & Bodybangers – Freak
Eric Chase – Everybody Surrender
Katy Perry – E.T. (Tiësto Radio Edit) (NEW!)
Floorfilla – anthem 4 (dj cerla & marvin rmx)
Redroche Vs. Armstrong – Make Your Move
Paki & Jaro feat. Sarah C.

Too many reasons (NEW!)

Black eyed peas – The time
Woody Bianchi – You Got What I Want (Prezioso & Marvin Remix)
Olav Basoski – New Day
Federico "Blue" Marchetti

Press play on tape: cresciuto a suon di C64 e Coin-op, mi diverto a seguire l'evoluzione videoludica next-gen. Co-Founder dell'universo Uagna, ho lavorato a fondo per far nascere una community videoludica di successo ma differente dalle altre esistenti. "Sono sempre pronto ad imparare, non sempre a lasciare che mi insegnino".