Home » Musica » Classifiche » Classifica Dance »
Classifica Dance 1 Febbraio 2012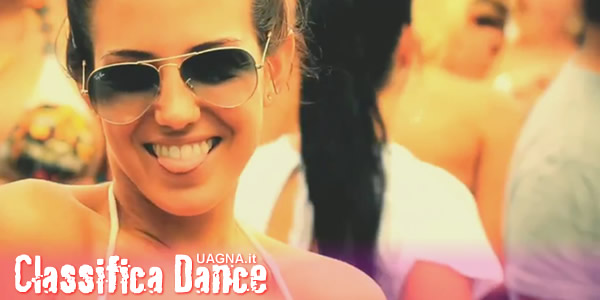 Di Federico "Blue" Marchetti
1 Febbraio 2012
Per il secondo mese consecutivo tiene banco il tormentone "Ai Se Eu Te Pego" nella sua versione commerciale in vetta alla classifica dance febbraio 2012. Quanto resisterà ancora nella chart? Occhio alle new entry…. Stay tuned!
Michel Telo – Ai Se Eu Te Pego (Marco Corona Re-Edit Bootleg)


Bob Sinclar feat. Pitbull and DragonFly and Fatman Scoop – Rock The Boat (NEW!)
Mike Candys & Evelyn feat Patrick Miller – One Night In Ibiza
Dj Antoine feat The Beat Shakers – Ma Cherie 2k12 (NEW!)
Nayer Ft. Pitbull & Mohombi – Suave
Cristian Marchi & Gianluca Motta – Love Comes Rising
David Guetta – I can only imagine
Jennifer Lopez – Papi
R.I.O. feat. U-JeanTurn This Club Around
DJane HouseKat feat. Rameez – My Party (NEW!)
Klaas & Bodybangers – I Like
PAOLO ORTELLI vs DEGREE feat. SELINA STOANE – You
Inna – Club Rocker
Taio Cruz ft. Flo Rida – Hangover
Ferry Corsten – Check It Out
Bodybangers Feat. Carlprit & Linda Teodosiu – One More Time
CAROLINA MARQUEZ feat. LIL WAYNE – Weekend (Wicked Wow)
Martin Solveig – Big In Japan
Claudia & Fatman Scoop – Just A Little Bit (Spencer & Hill Airplay Edit)
The Mad Candy, Da Brozz feat. Martha – Be My Love
Federico "Blue" Marchetti

Press play on tape: cresciuto a suon di C64 e Coin-op, mi diverto a seguire l'evoluzione videoludica next-gen. Co-Founder dell'universo Uagna, ho lavorato a fondo per far nascere una community videoludica di successo ma differente dalle altre esistenti. "Sono sempre pronto ad imparare, non sempre a lasciare che mi insegnino".