Home » Musica » Classifiche » Classifica Dance »
Classifica Dance 13 Maggio 2011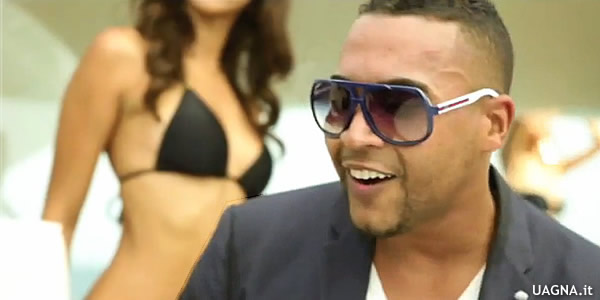 Di Federico "Blue" Marchetti
13 Maggio 2011
E rieccoci qua con l'appuntamento settimanale della Classifica commerciale dei brani Dance piu' ballati del momento. Spostamenti minimi nella chart ed un unica certezza, Don Omar l'ha gasata! Prima posizione innammovibile anche questa settimana e tutti gli altri dietro! Stay tuned!
Don Omar – Danza Kuduro ft. Lucenzo
Alexandra Stan – Mr Saxobeat

Dj Antoine vs Timati feat. Kalenna

Welcome to St. Tropez

SAHARA feat. SHAGGY – Champagne
Far East Movement and Roger Sanchez 2gether
Jennifer Lopez Feat. Pitbull – On The Floor
Alex Gaudino ft. Kelly Rowland

What A Feeling

Ian Carey feat. Snoop Dogg & Bobby Anthony Last Night
Dj Ross feat Sushy U Got The Love (Ross & Marvin mix)
Spencer & Hill – Yeah Yeah Yeah
Die Atzen feat Nena Strobo Pop
Martin Solveig feat Kele – Ready 2 Go
Pitbull – Bon Bon
BOB SINCLAR Feat. SEAN PAUL – Tik Tok
Spencer & Hill – 2 Kisses Of You
Plastik Funk Everybody dance now 2011!
Paki & Jaro feat. Sarah C. Too many reasons
Sunrise Inc. & Liviu Hodor Still The Same
Woody Bianchi – You Got What I Want (Prezioso & Marvin Remix)
Eric Chase – Everybody Surrender
Federico "Blue" Marchetti

Press play on tape: cresciuto a suon di C64 e Coin-op, mi diverto a seguire l'evoluzione videoludica next-gen. Co-Founder dell'universo Uagna, ho lavorato a fondo per far nascere una community videoludica di successo ma differente dalle altre esistenti. "Sono sempre pronto ad imparare, non sempre a lasciare che mi insegnino".