Home » Musica » Classifiche » Classifica Dance »
Classifica Dance Commerciale Marzo 2012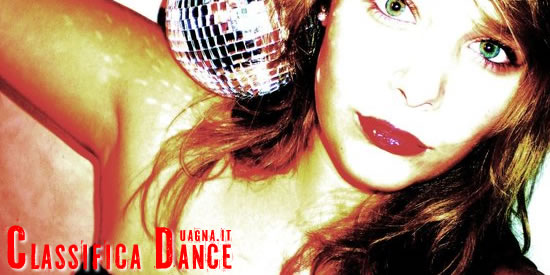 Di Federico "Blue" Marchetti
2 Marzo 2012
L'onnipresente Pitbull sembra avere un nuovo rivale. Stiamo parlando di Carlprit, voce (rap? r'n'b? hip hop?) costantemente accostata alle produzioni dance/commerciali emergenti di questi ultimi mesi… la vetta non è ancora sua ma è sulla strada giusta. Nel frattempo godetevi la classifica dance di marzo 2012… Stay tuned!
Dj Antoine feat The Beat Shakers – Ma Cherie 2k12
Bob Sinclar feat. Pitbull and DragonFly and Fatman Scoop – Rock The Boat
Michel Telo – Ai Se Eu Te Pego (Marco Corona Re-Edit Bootleg)
Mike Candys & Evelyn feat Patrick Miller – One Night In Ibiza
Alexandra Stan feat. Carlprit – One Million (NEW!)
Nayer Ft. Pitbull & Mohombi – Suave
DJ M.E.G. Feat. BK – Make Your Move (NEW!)
Jennifer Lopez – Papi
DJane HouseKat feat. Rameez – My Party
Klaas & Bodybangers – I Like
Modana & Carlprit – Party Crash (NEW!)
R.I.O. feat. U-JeanTurn This Club Around
Ferry Corsten – Check It Out
Taio Cruz ft. Flo Rida – Hangover
CAROLINA MARQUEZ feat. LIL WAYNE – Weekend (Wicked Wow)
Cristian Marchi & Gianluca Motta – Love Comes Rising
Spencer & Hill & Nadia Ali – Believe It (Cazette's Mix) (NEW!)
PAOLO ORTELLI vs DEGREE feat. SELINA STOANE – You
Claudia & Fatman Scoop – Just A Little Bit (Spencer & Hill Airplay Edit)
Martin Solveig – Big In Japan
Federico "Blue" Marchetti

Press play on tape: cresciuto a suon di C64 e Coin-op, mi diverto a seguire l'evoluzione videoludica next-gen. Co-Founder dell'universo Uagna, ho lavorato a fondo per far nascere una community videoludica di successo ma differente dalle altre esistenti. "Sono sempre pronto ad imparare, non sempre a lasciare che mi insegnino".