Home » Musica » Classifiche » Classifica House »
Classifica House 25 Giugno 2011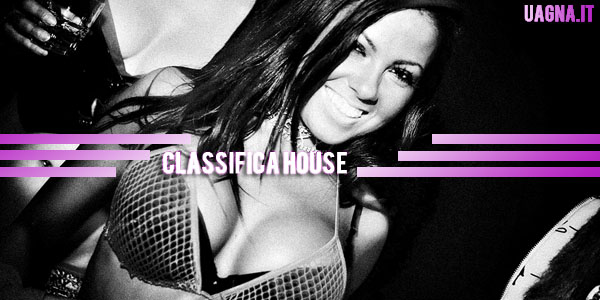 Di Filippo Giaccaglia
25 Giugno 2011
Le migliori canzoni House Commerciali del momento, suonate nei migliori locali Italiani e selezionate da Filippo Giaccaglia.

Avicii feat. Etta James
Swedish House Mafia
LMFAO – Party Rock Anthem ft. Lauren Bennett,GoonRock
John Dahlback
Nadia Ali, Starkillers & Alex Kenji
Alexandra Stan
Martin Solveig
Hello (sidney Samson)

Mark Simmons – Good (Original Mix)
Alex Gaudino
TI.PI.CAL. feat. Josh
Thomas Gold
Steve Angello
Pink Fluid
Pich & Bianco – Pretty (extended mix)
Mark Knight vs. Florence And The Machine
Tom Novy & Michael Marshall
Pink Fluid
Afrojack Ft. R3hab
Ti piace tanto la classifica? So che ti piace ammettilo! Cliccare sul mi piace è un diritto e un dovere!
Filippo Giaccaglia

Dicono che sono un sognatore e che dovrei pensare a crescere di più. Dicono che non avrò mai una famiglia e che non metterò mai la testa a posto. Ma io me ne frego. Sono contento di essere il bambino "grande" con una famiglia di 500 mila nipotini.