Home » Musica » Classifiche » Classifica R&B »
Classifica R&B 26 Marzo 2011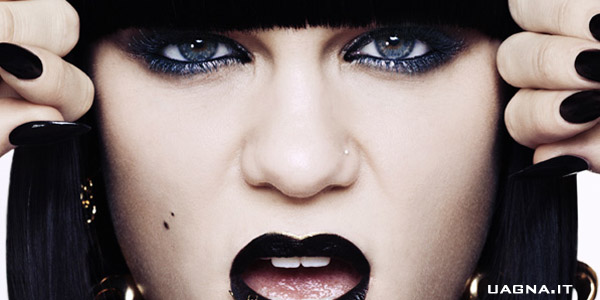 Di Filippo Giaccaglia
26 Marzo 2011
Attenti al singolo Price Tag di Jessie J arrivato in 2° posizione in 2 settimane!
Escono questa settimana dalla classifica uagna: Selena Gomez con "A Year Without Rain" e, Diddy con "Coming Home".
Al loro posto "Loser Like Me" dal Telefilm Glee che in america sta facendo impazzire tutti e Kanye West ft. Rihanna con "All Of The Lights".
Sale all'11° posizione il nuovo di Katy,  ET – tenetelo d'occhio!

BORN THIS WAY

Lady GaGa

PRICE TAG

Jessie J ft. BoB

HIGHER

Taio Cruz ft. Kylie Minogue

ON THE FLOOR

Jennifer Lopez Ft. Pitbull

FUCKIN PERFECT

P!nk

S&M

Rihanna

INVINCIBLE

BLACK AND YELLOW


Wiz Khalifa

FIREWORKS

Katy Perry

ONLY GIRLS

Rihanna

ET (NEW)

Katy Perry

HAPPINESS

Alexis Jordan

WHO YOU ARE (NEW)

Jessie J

WHAT'S MY NAME ?

Rihanna ft. Drake

WHO'S THAT CHICK

Rihanna ft. David Guetta

TILL THE WORLD ENDS

Britney Spears

I NEED A DOCTOR

Dr. Dre ft. Eminem & Skilar Grey

TONIGHT

Enrique Iglesias ft. Ludacris

LOSER LIKE ME (NEW)


Glee

ALL OVER THE LIGHTS (NEW)


Kanye West ft. Rihanna & Kid Cudi

FUORI CLASSIFICA QUESTA SETTIMANA
Filippo Giaccaglia

Dicono che sono un sognatore e che dovrei pensare a crescere di più. Dicono che non avrò mai una famiglia e che non metterò mai la testa a posto. Ma io me ne frego. Sono contento di essere il bambino "grande" con una famiglia di 500 mila nipotini.