Home » Musica » Classifiche » Classifica Hitradio »
Classifica Hitradio Pop/rock – Luglio 2013 – i più popolari di Youtube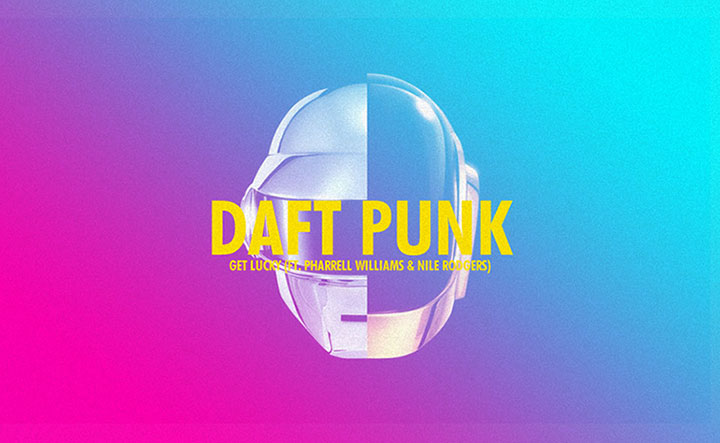 Di Andrea White Mezzelani
13 Luglio 2013
Classifica luglio 2013, i Daft Punk con Get Lucky in prima posizione seguiti da Naughty Boy con La La La (feat. S. Smith). Al terzo posto troviamo Imany, "You Will Never Know". Scende Blurred Lines ed entra in classifica Estate di Jovanotti. 
Youtube diventerà a pagamento?
ENJOY IT!
Daft Punk – Get Lucky feat. Pharrell Williams

Naughty Boy – La La La ft. Sam Smith

Imany – You Will Never Know

Justin Timberlake – Mirrors

Robin Thicke – Blurred Lines ft. T.I., Pharrell

Estate – Lorenzo Jovanotti Cherubini

Avril Lavigne – Here's To Never Growing Up

Ola – I'm In Love

Bon Jovi – Because We Can

Lana Del Rey – Young and Beautiful

Muse – Explorers

Empire Of The Sun – Alive

Pure Love – Beach Of Diamonds

Michael Bublé – "It's A Beautiful Day"

Fedez – Sembra Semplice feat. J-Ax

Miley Cyrus – We Can't Stop 

Editors – A Ton Of Love

Skunk Anansie – Spit You Out 

P!nk – Just Give Me A Reason ft. Nate Ruess

will.i.am – Bang Bang
Andrea White Mezzelani

Drogato di cinema e cresciuto a "pane e videogames". Nel cinema cerco qualità che troppo spesso ultimamente lascia posto ad una commercializzazione sfrenata. I videogiochi sono il futuro dell'intrattenimento; sarebbe stupido pensare altrimenti e speriamo che in Italia questa consapevolezza si espanda. La musica da sempre mi appassiona, ascolto di tutto e lego particolari momenti a delle canzoni che diventano, così, vere e proprie colonne sonore della mia vita. Adoro informarmi, conoscere e sperimentare.