Home » Musica » Classifiche » Classifica Hitradio »
Classifica Hit radio-Pop/Rock Ottobre 2012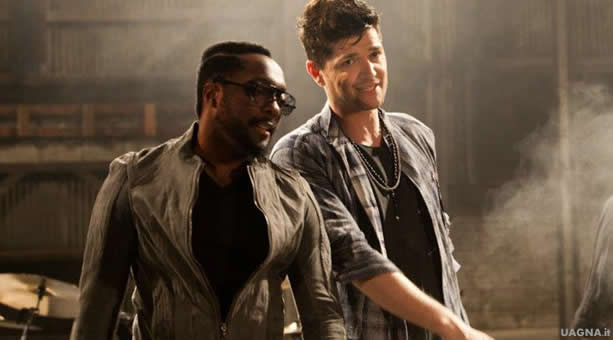 Di Andrea White Mezzelani
2 Ottobre 2012
Ottobre, nonostante il clima ancora mite l'inverno si sta avvicinando ma resta "caldo" il panorama della musica più suonata nelle radio italiane e europee. Sale al primo posto Hall of Fame degli Script con la collaborazione di Will. I. Am, scende l'ascoltatissima Call Me Maybe e ritornano nella top 3 gli Scissor Sisters questa volta con un pezzo intitolato "Baby Come Home".
ENJOY IT! 
The Script – Hall of Fame ft. will.i.am

Scissor Sisters – Baby Come Home

Maroon 5 – One More Night

MUSE – Madness

SEREBRO – GUN

Red Hot Chili Peppers – Brendan's Death Song

Green Day: "Oh Love" 

B.o.B – Out of My Mind ft. Nicki Minaj

Fun.: Some Nights

Carly Rae Jepsen – Call Me Maybe

Club Dogo ft Giuliano Palma –  PES 

Skunk Anansie – I Believed In You

Flo Rida – Whistle

Nesli – Ti sposerò 

Joey Ramone – New York City

Aerosmith – What Could Have Been

MIKA – Celebrate (feat. Pharrell Williams)

The Darkness – Everybody Have A Good Time

Robbie Williams – Candy

Kylie Minogue – I Believe In You
Andrea White Mezzelani

Drogato di cinema e cresciuto a "pane e videogames". Nel cinema cerco qualità che troppo spesso ultimamente lascia posto ad una commercializzazione sfrenata. I videogiochi sono il futuro dell'intrattenimento; sarebbe stupido pensare altrimenti e speriamo che in Italia questa consapevolezza si espanda. La musica da sempre mi appassiona, ascolto di tutto e lego particolari momenti a delle canzoni che diventano, così, vere e proprie colonne sonore della mia vita. Adoro informarmi, conoscere e sperimentare.