Home » Musica » Classifiche » Classifica Dance »
Classifica Dance Commerciale Maggio 2013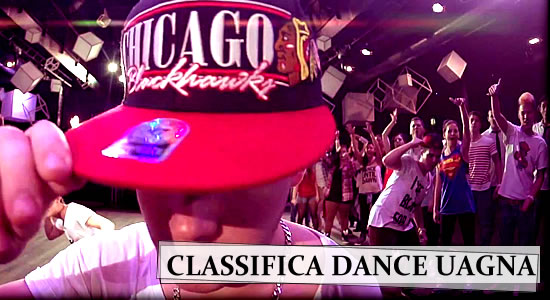 Di Federico "Blue" Marchetti
5 Maggio 2013
Naturalmente anche per questo mese di Maggio 2013 non poteva mancare la richiestissima classifica Dance/Commerciale qui su Uagna che ci terrà compagnia anche questa volta con le canzoni dal sound piu' orecchiabile del momento in preparazione di un Estate frizzantissima che prevede grandi novità nella nostra chart… Stay Tuned!
Remady & Manu-L feat. J-Son – Hollywood Ending (2k13 Edit)
Avicii vs Nicky Romero – I Could Be The One (Nicktim)
will.i.am – Scream & Shout ft. Britney Spears
Pitbull – Feel This Moment feat. Christina Aguilera
Calvin Harris – Drinking From the Bottle
Carlprit – Fiesta
Bingo Players ft. Far East Movement – Get Up (Rattle) 
DJ Antoine & Mad Mark – Broadway
INNA – More Than Friends
Baauer – Harlem Shake
Calvin Harris – I Need Your Love feat. Ellie Goulding
Flo Rida – I Cry
Ludacris – Rest Of My Life ft. Usher, David Guetta
Kamaliya – Butterflies
Sharon Doorson – Fail In Love
Mastiksoul feat. David Anthony & Taylor Jones – Hurricane
Liviu Hodor feat. Mona – Sweet Love
ELEN LEVON – Dancing To The Same Song
BOB SINCLAR – Summer Moonlight
Manian feat. Carlprit – Don't Stop The Dancing

Federico "Blue" Marchetti

Press play on tape: cresciuto a suon di C64 e Coin-op, mi diverto a seguire l'evoluzione videoludica next-gen. Co-Founder dell'universo Uagna, ho lavorato a fondo per far nascere una community videoludica di successo ma differente dalle altre esistenti. "Sono sempre pronto ad imparare, non sempre a lasciare che mi insegnino".