Home » Musica » Classifiche » Classifica Dance »
Classifica Dance Settembre 2015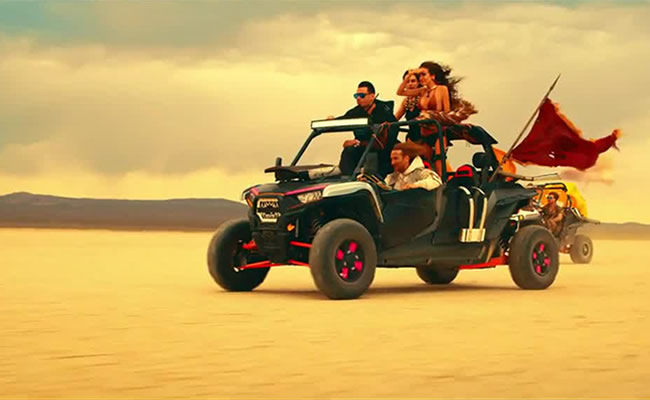 Di Federico "Blue" Marchetti
7 Settembre 2015
L'estate è ormai alle porte ma qui siamo sempre super carichissimi con la nuovissima classifica dance di settembre 2015 con tutte le new entry commerciali di questo mese e i trend aggiornati con le hit piu ballate del mese.
Questo mese balza di prepotenza al primo posto della canzoni piu ballate "Hey Mama", singolo firmato da David Guetta in collaborazione con Nicki Minaj. Molto suggestiva la video clip di questa canzone ambientata in uno scenario post-apocalittico che sa tanto di Mad Max. Dietro tutti gli altri in fila in attesa di sapere quali hit entreranno in classifica a partire dal prossimo mese con l'arrivo dell'autunno… stay tuned!

David Guetta
Hey Mama
Madcon
Don't Worry

Jess Glynne
Hold My Hand
Afrojack
SummerThing!
Kygo
Firestone

Alesso
Sweet Escape ft. Sirena

Years & Years
King

Major Lazer & DJ Snake
Lean On

Baby K feat. Giusy Ferreri
Roma-Bangkok

Yolanda Be Cool & DCUP
Soul Makossa (Money)

Zedd ft. Selena Gomez
I Want You To Know

Matoma & The Notorious B.I.G.
Old Thing Back

Fifth Harmony
Worth It

Armin van Buuren
Another you

Avicii
Waiting For Love
Joe Stone
The Party ft. Montell Jordan
L'Tric
This Feeling
Nervo
It Feels

Martin Solveig
+1

Michael Calfan
Treasured Soul
Federico "Blue" Marchetti

Press play on tape: cresciuto a suon di C64 e Coin-op, mi diverto a seguire l'evoluzione videoludica next-gen. Co-Founder dell'universo Uagna, ho lavorato a fondo per far nascere una community videoludica di successo ma differente dalle altre esistenti. "Sono sempre pronto ad imparare, non sempre a lasciare che mi insegnino".