Home » Musica » Classifiche » Classifica House »
Classifica Commercial House – Minimal – Minimal Tech Agosto 2012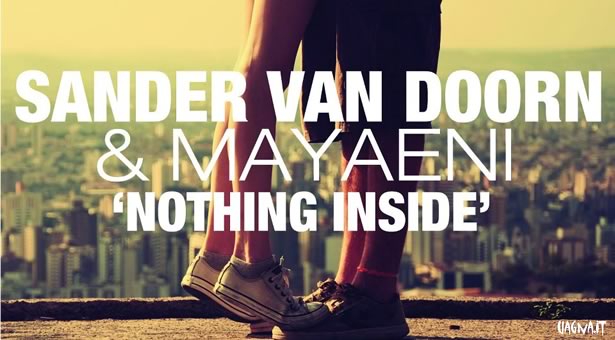 Di Andrea White Mezzelani
1 Agosto 2012
Clima bollente! La nuovissima classifica Commercial House Agosto 2012 ha cercato come sempre di comprendere diversi generi, dai più famosi a quelli un po' meno! Combattutissime le venti posizioni della nostra top chart house compilation, molti nuovi dischi degni di nota! Ma canzoni come Rock The House di Afrojack tengono nelle prime posizioni, mentre in vetta alla classifica sale Sander van Doorn con Nothing Inside che era già presente in una buona posizione nella vecchia classifica. Da notare Komm di  Sven Väth che arriva in seconda posizione e One Day che continua a salire!
ENJOY IT! 
Sander van Doorn & Mayaeni – Nothing Inside (Original Mix)

Sven Väth – Komm

Afrojack – Rock the House

 

One Day / Reckoning Song (Wankelmut Remix)

 

Rihanna – Where Have You Been (Hardwell Radio Edit)

 

Avrosse – Disco Shit (Original Mix)

Avicii – Silhouettes

Paul Kalkbrenner –  Sky and Sand

Julio Bashmore – Au Seve (Original Mix)

Tony Kairom – Minimania (Original Mix)

Michael Calfan – Resurrection (Axwell remix)

Jesse Rose – 'FATMAN' 

DJ Antoine vs Madmark – (You're My) Disco Sensation (Extended Mix)

Hard Rock Sofa & Swanky Tunes – Here We Go (Original Mix)

WhiteNoize – Insecure (Original Mix)

Riva Starr & Ramon Tapia – Freedom (Original Mix)

Susana & Ernesto vs Bastian with Wezz Devall – Brave

Richie Hawtin – Yeke Yeke (Original Mix)

Acid Pauli & Nancy – IBang

Basto – I Rave You (Give It To Me)

Andrea White Mezzelani

Drogato di cinema e cresciuto a "pane e videogames". Nel cinema cerco qualità che troppo spesso ultimamente lascia posto ad una commercializzazione sfrenata. I videogiochi sono il futuro dell'intrattenimento; sarebbe stupido pensare altrimenti e speriamo che in Italia questa consapevolezza si espanda. La musica da sempre mi appassiona, ascolto di tutto e lego particolari momenti a delle canzoni che diventano, così, vere e proprie colonne sonore della mia vita. Adoro informarmi, conoscere e sperimentare.