Home » Musica » Classifiche » Classifica Dance »
Classifica Dance Aprile 2013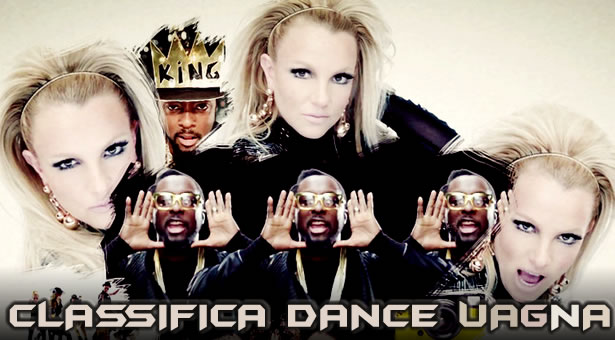 Di Federico "Blue" Marchetti
9 Aprile 2013
Ed ecco a voi la tanto attesa Classifica Dance per questo scoppiettante Aprile 2013, molto movimento in chart in attesa dell'estate che si fa sempre piu' imminente con i suoi classici sound scacciapensieri… Stay Tuned!
will.i.am – Scream & Shout ft. Britney Spears
Avicii vs Nicky Romero – I Could Be The One (Nicktim)
Pitbull – Don't stop the party
Carlprit – Fiesta
Baauer – Harlem Shake
DJ Antoine & Mad Mark – Broadway
Flo Rida – I Cry
Kamaliya – Butterflies
Pitbull – Feel This Moment feat. Christina Aguilera
INNA – More Than Friends
Calvin Harris – I Need Your Love feat. Ellie Goulding
Sharon Doorson – Fail In Love
Manian feat. Carlprit – Don't Stop The Dancing
Mastiksoul feat. David Anthony & Taylor Jones – Hurricane
Fly Project – Musica
Liviu Hodor feat. Mona – Sweet Love
Remady & Manu-L feat. J-Son – Hollywood Ending (2k13 Edit)
Barnes & Heatcliff – Neon Light (feat. Chris Madin)
Michael Gray feat. Roll Deep – Can't Wait For The Weekend
Owl City & Carly Rae Jepsen – Good Time

Federico "Blue" Marchetti

Press play on tape: cresciuto a suon di C64 e Coin-op, mi diverto a seguire l'evoluzione videoludica next-gen. Co-Founder dell'universo Uagna, ho lavorato a fondo per far nascere una community videoludica di successo ma differente dalle altre esistenti. "Sono sempre pronto ad imparare, non sempre a lasciare che mi insegnino".