Home » Musica » Classifiche » Classifica Dance »
Classifica Dance Commerciale 2 Gennaio 2012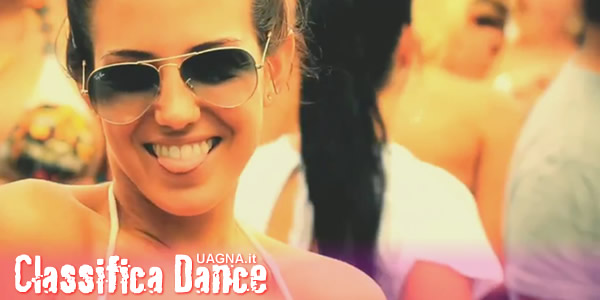 Di Federico "Blue" Marchetti
2 Gennaio 2012
Nuovo anno, nuova Classifica Dance. Questo 2012 vede al primo posto della chart il tormentone del momento "Ai Se Eu Te Pego" nella sua versione commerciale. Tra tutti i brani europei e mondiali, è lei la numero uno della Classifica Dance Commerciale Gennaio 2012, tutta da ascoltare e da vedere… Stay tuned!
Michel Telo – Ai Se Eu Te Pego (Marco Corona Re-Edit Bootleg)
Mike Candys & Evelyn feat Patrick Miller – One Night In Ibiza
Nayer Ft. Pitbull & Mohombi – Suave
Cristian Marchi & Gianluca Motta – Love Comes Rising
Klaas & Bodybangers – I Like
Jennifer Lopez – Papi
David Guetta – I can only imagine
CAROLINA MARQUEZ feat. LIL WAYNE – Weekend (Wicked Wow)
Bodybangers Feat. Carlprit & Linda Teodosiu – One More Time
Claudia & Fatman Scoop – Just A Little Bit (Spencer & Hill Airplay Edit)
R.I.O. feat. U-JeanTurn This Club Around
PAOLO ORTELLI vs DEGREE feat. SELINA STOANE – You
Inna – Club Rocker
Taio Cruz ft. Flo Rida – Hangover
Ferry Corsten – Check It Out
Chris Brown & Benny Benassi – Beautiful People
Alexandra Stan – Get Back
Martin Solveig – Big In Japan
The Mad Candy, Da Brozz feat. Martha – Be My Love
Special D. Pres. Psychonautn – Ich Explodier

Federico "Blue" Marchetti

Press play on tape: cresciuto a suon di C64 e Coin-op, mi diverto a seguire l'evoluzione videoludica next-gen. Co-Founder dell'universo Uagna, ho lavorato a fondo per far nascere una community videoludica di successo ma differente dalle altre esistenti. "Sono sempre pronto ad imparare, non sempre a lasciare che mi insegnino".