Home » Musica » Classifiche » Classifica Dance »
Classifica musica Dance Commerciale Marzo 2013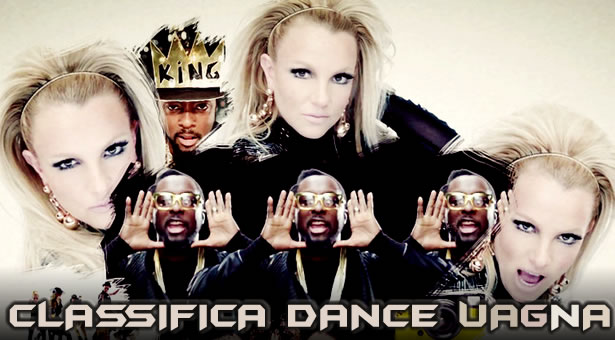 Di Federico "Blue" Marchetti
4 Marzo 2013
Anche questo mese sono i beat elettronici di Scream & Shout a piazzarsi in prima posizione nella classifica Dance Marzo 2013, il ritmo funziona ma attenzione al nuovo fenomeno "Harlem Shake" che ormai da qualche giorno sta contagiando il web intero ed entra di diritto in chart… Stay Tuned!
will.i.am – Scream & Shout ft. Britney Spears
Pitbull – Don't stop the party
Baauer – Harlem Shake
DJ Antoine & Mad Mark – Broadway
Avicii vs Nicky Romero – I Could Be The One (Nicktim)
Sharon Doorson – Fail In Love
Flo Rida – I Cry
Kamaliya – Butterflies
Mastiksoul feat. David Anthony & Taylor Jones – Hurricane
Manian feat. Carlprit – Don't Stop The Dancing
Spencer & Hill feat. Mimoza – Let Out Da Freak 
Fly Project – Musica
INNA – More Than Friends
Calvin Harris – I Need Your Love feat. Ellie Goulding
Barnes & Heatcliff – Neon Light (feat. Chris Madin)
Psy – Gangnam Style
Owl City & Carly Rae Jepsen – Good Time
Michael Gray feat. Roll Deep – Can't Wait For The Weekend
Simon from deep divas – Everybody's free
ALEXANDRA STAN – Cliche (Hush Hush)

Federico "Blue" Marchetti

Press play on tape: cresciuto a suon di C64 e Coin-op, mi diverto a seguire l'evoluzione videoludica next-gen. Co-Founder dell'universo Uagna, ho lavorato a fondo per far nascere una community videoludica di successo ma differente dalle altre esistenti. "Sono sempre pronto ad imparare, non sempre a lasciare che mi insegnino".