Home » Videogiochi » News »
[E3 2016] La lista completa dei giochi presenti alla fiera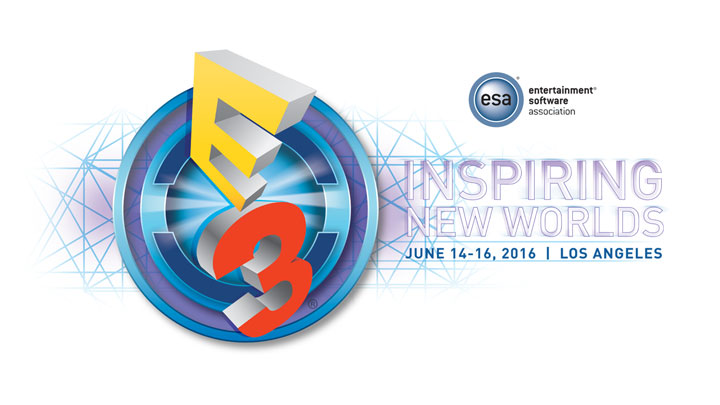 Di Andrea "Geo" Peroni
4 Giugno 2016
Il sito GameInformer ha raccolto e realizzato una lista completa con tutti i videogiochi che saranno presenti al prossimo E3 di Los Angeles. Alcuni di questi non sono ancora confermati al 100%, mentre mancano naturalmente i titoli non ancora annunciati e dei quali si è rumoreggiato negli ultimi giorni, come Crash Bandicoot o Injustice: Gods Among Us 2.
Ecco la lista completa:
7th Dragon III Code: VFD
Absolver
Abzu
Ace Attorney: Spirit of Justice
Aragami
Attack on Titan
Battle Chasers: Nightwar
Battlefield 1
Blade & Soul
Beat Cop
Bertram Fiddle: Episode 2
Beyond Flesh and Blood
Black The Fall
Call of Duty: Infinite Warfare
Carmageddon: Max Damage
Civilizations VI
ClusterTruck
Construction Simulator 2
Crackdown
Cross Code
Deus Ex: Mankind Divided
Dishonored 2
Dragon Ball Xenoverse 2
Dragon Quest Builders
Duke Grabowski
Dwarves, The
Eagle Flight
Elex
Elite Dangerous: Horizons
Everest VR
F1 2016
Farming Simulator 17
FIFA 17
Final Fantasy Brave Exvius
Final Fantasy XV
Final Station, The
For Honor
Friday the 13th
Furi
Gears of War 4
Ghost Recon: Wildlands
God Eater 2: Rage Burst
Guild 3, The
Gundam Extreme Vs. Force
Gyre: Maelstorm
Halo Wars 2
Hand of Fate 2
Headlander
Hitman Episode 3
Hover Cubes: Arena
I Am Setsuna
Indivisible
Industry Manager – Future Technologies
Just Cause 3 Land Mech Assault DLC
Kingdom Come: Deliverance
Kingdom Hearts HD 2.8 Final Chapter Prologue
Kingdom Hearts III
Last Guardian, The
Lawbreakers
Legend of Zelda Wii U, The
Legend of Heroes: Cold Steel II
Lego Dimensions
Lego Star Wars: The Force Awakens
Lego Worlds
Let it Die
Livelock
Loading Human
Long Journey Home, The
Madden NFL 17
Mafia III
Mandate, The
Manifold Garden
Mark McMorris Infinite Air
Mass Effect: Andromeda
Master X Master
Milestone S.R.L. & Valentino Rossi The Game
Monster Hunter Generations
Mordheim: City of the Damned
Mount & Blade II: Bannerlord
Narcosis
Neverwinter
NHL 17
Nier: Automata
Nioh
No Man's Sky
Obliteracers
Other 99, The
Outlast II
Paragon
Persona 5
PES 2017
Police Tactics: Imperio
Rainbow Six Siege DLC
ReCore
River City Tokyo
Road Rage
Ruiner
Scalebound
Sea of Thieves
Shadow Warrior 2
Shift Happens
Shiness: The Lightning Kingdom
Shin Megami Tensei IV: Apocalypse
Skylanders Imaginators
Skylar and Plux: Adventure on Clover Island
Sniper Elite 4
Solus Project, The
Sombrero
Sonic Boom: Fire & Ice
South Park: The Fracture, But Hole
Space Hulk: Deathwing
Spellforce 3
Star Ocean: Integrity and Faithlessness
Star Trek Online
Star Wars Battlefront Bespin DLC
Story of Seasons: Good Friends of Three Villages
Strafe
Strength of the Sword: Ultimate
Styx: Shards of Darkness
Surge, The
Super Sky Arena
Sword Art Online: Hollow Realization
Tacoma
Tales of Berseria
Technomancer, The
Tekken 7
Telltale's Batman
Titanfall 2
Turing Test, The
Tyranny
Unbox
Vampyr
Warhammer 40K: Inquisitor – Martyr
Watch Dogs (sequel)
Werewolves Within
Wild Guns Reloaded
Worms Battlegrounds
Worms WMD
Yooka-Laylee

Andrea "Geo" Peroni

Entra a contatto con uno strano oggetto chiamato "videogioco" alla tenera età di 5 anni, e da lì in poi la sua mente sarà focalizzata per sempre sul mondo videoludico. Fan sfegatato della serie Kingdom Hearts e della Marvel Comics, che mi divertono fin da bambino. Cacciatore di Trofei DOP.