Home » Videogiochi » News »
L'elenco di tutti i giochi già migliorati su Xbox One X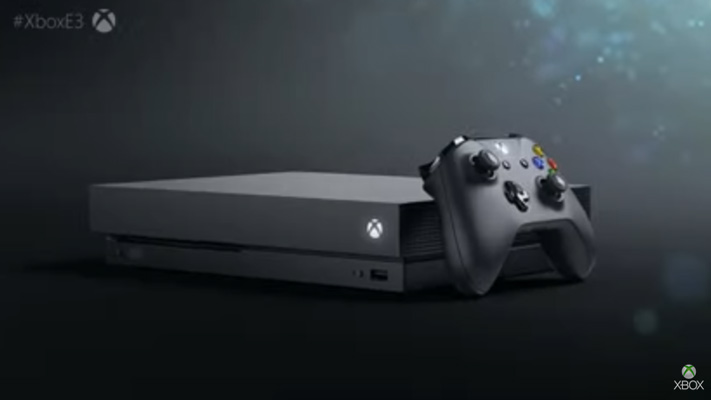 Di Andrea "Geo" Peroni
6 Novembre 2017
Mentre mancano pochissime ore al lancio di Xbox One X, possiamo già dare uno sguardo alla lista di videogiochi che presenteranno migliorie nel momento in cui la console sarà disponibile sul mercato. Il "mostro tecnologico" di Microsoft, venduto al prezzo di 499.99€, porterà con sé un hardware di primissimo livello, capace di supportare anche il 4K nativo qualora i developer siano in grado di realizzarlo sui propri titoli.
Di seguito trovate la lista di giochi Xbox One e anche Xbox 360 che godranno dei vantaggi su Xbox One X. Tra le novità troviamo anche Assassin's Creed: Origins e Wolfenstein II: The New Colossus, oltre che alla remastere di L.A. Noire in uscita a novembre. Comprerete la console?
Agents of Mayhem
ARK Survival Evolved
Ashes Cricket (4K, HDR)
Assassin's Creed
Assassin's Creed Origins (4K, HDR)
Assault Android Cactus (4K)
Astroneer (4K, HDR)
Titanfall 2
Tom Clancy's Ghost Recon Wildlands (HDR)
Transcripted
Warhammer End Times Vermintide
Wolfenstein II The New Colossus
World of Tanks (4K, HDR)
WRC 7 FIA World Rally Championship (4K)
Zoo Tycoon: Ultimate Animal Collection (4K, HDR)
Call of Duty WWII (4K, HDR)
Conan Exiles
Crossout (4K)
Danger Zone (4K)
Dead Rising 4 (HDR)
Diablo III Reaper of Souls Ultimate Evil Edition (4K)
Dishonored 2 (4K)
Dishonored: Death of the Outsider (4K)
Disneyland Adventures (4K, HDR)
EA Sports FIFA 18 (4K, HDR)
EA Sports Madden NFL 18 (4K, HDR)
EA Sports NBA Live 18 (4K)
Elite: Dangerous (4K)
F1 2017 (4K, HDR)
Fallout 3
Farming Simulator 17 (4K)
Final Fantasy 15 (4K, HDR)
Forza Motorsport 7 (4K, HDR)
Gears of War 4 (4K, HDR)
GRIDD Retroenhanced (4K, HDR)
Halo 3
Halo 5 Guardians (4K, HDR con supporto limitato)
Halo Wars 2 (4K, HDR)
Hand of Fate 2 (4K)
Hello Neighbor (4K)
Morphite (4K)
NBA 2K18 (4K, HDR)
Need for Speed Payback
Okami HD
Outlast 2 (4K)
Paladins
Path of Exile (4K, HDR)
Portal Knights (4K)
Pro Evolution Soccer 2018
Project CARS 2 (HDR)
Quantum Break
Raiders of the Broken Planet (HDR)
Real Farm
ReCore: Definitive Edition (HDR)
Rise of the Tomb Raider (4K, HDR)
Rush: A Disney Pixar Adventure (4K, HDR)
Slime Rancher
SMITE
Sonic Forces
Star Wars Battlefront 2 (HDR)
Super Lucky's Tale (4K)
Super Night Riders (4K)
The Elder Scrolls IV Oblivion
The Evil Within 2
The Surge (HDR)
Hitman (4K, HDR)
Homefront: The Revolution
Injustice 2 (HDR)
Killer Instinct (4K)
Killing Floor 2
L.A. Noire (4K, HDR)
Mafia 3 (4K, HDR)
Mantis Burn Racing (4K, HDR)
Marvel vs Capcom Infinite
La Terra di Mezzo L'Ombra della Guerra (4K, HDR)
Thumper (4K)

Andrea "Geo" Peroni

Entra a contatto con uno strano oggetto chiamato "videogioco" alla tenera età di 5 anni, e da lì in poi la sua mente sarà focalizzata per sempre sul mondo videoludico. Fan sfegatato della serie Kingdom Hearts e della Marvel Comics, che mi divertono fin da bambino. Cacciatore di Trofei DOP.