Home » Videogiochi » News »
Ratchet & Clank – Insomniac Games pubblica la lista trofei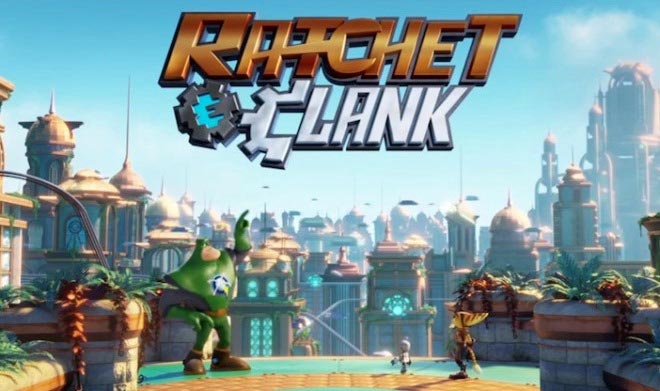 Di Andrea "Geo" Peroni
29 Marzo 2016
Sono sempre meno i giorni che ci separano dall'uscita di Ratchet & Clank, l'atteso remake del primo capitolo della serie uscito nel lontano 2002 su PlayStation 2. Mentre il gioco è entrato in fase gold, Insomniac Games ha oggi pubblicato la lista completa dei trofei.
Si tratta, come potete vedere qui di seguito, di trofei molto classici per la serie di Ratchet & Clank, che vanno dal rigiocare la modalità Sfida al potenziare tutte le armi a disposizione del nostro arsenale. Vi lasciamo quindi con la lista completa dei trofei.
PLATINO
The Hero of Heroes
Collect every trophy in Ratchet & Clank
ORO
Super Trader
Complete Every Holocard set
HIDDEN TROPHY
ARGENTO
Challenging
Complete the Game on Challenge Mode
Ultimate Explorer
Collect every gold bolt.
Full Gun Rack
Acquire every weapon in the game
Master of War
Upgrade every weapon to maximum level
These Go to Eleven
Unlock every modification for every weapon
Mr. Fancypants
Upgrade Ratchet's health to maximum level
Techhead
Acquire every gadget
Abby Normal
Collect every Telepathopus brain
Go Speed Ratchet, Go!
Win the Gold Cup on both Rilgar and Kalebo
Safecracker
Complete every Trespasser puzzle without using Autohack
Maximizing Potential
Upgrade one weapon to maximum level.
Faster Than a Speeding Ameoboid
Complete the hoverboard Gold Cup on Riglar in under 1:35
Kalebo Thunder
Complete the hoverboard Gold Cup on Kalebo in under 2:05
Kerwan Gladiator
Complete the Fitness Course on Kerwan in under 70 seconds
BRONZO
Death by Disco
Use the Groovitron on every type of enemy
Trader in Training
Complete your first holocard set
Modder
Complete your first raritanium mod
Cha-Ching
Reach the maximum bolt multiplier in challenge mode
Trade-up
Trade in a set of duplicate holocards for a new one
25 Hidden Bronze Trophies (and nope, they aren't all story related!)
Andrea "Geo" Peroni

Entra a contatto con uno strano oggetto chiamato "videogioco" alla tenera età di 5 anni, e da lì in poi la sua mente sarà focalizzata per sempre sul mondo videoludico. Fan sfegatato della serie Kingdom Hearts e della Marvel Comics, che mi divertono fin da bambino. Cacciatore di Trofei DOP.