Home » Videogiochi » News »
Thronebreaker: The Witcher Tales è disponibile su Steam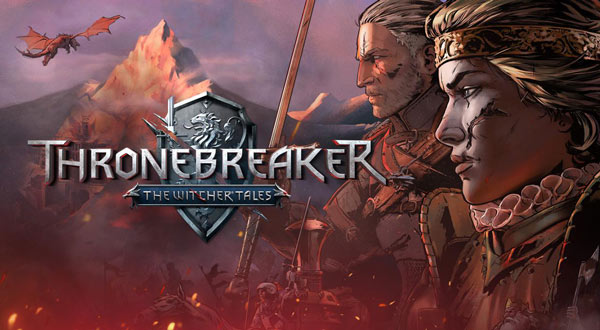 Di Andrea "Geo" Peroni
10 Novembre 2018
CD PROJEKT RED, creatori della serie di videogiochi di The Witcher, annunciano che Thronebreaker: The Witcher Tales è ora disponibile su Steam.
Gli oggetti di gioco inclusi in ogni copia acquistata su Steam:
Colonna sonora ufficiale di Thronebreaker, creata dal trio di compositori di The Witcher 3: Wild Hunt e GWENT: The Witcher Card Game: Marcin Przybyłowicz, Mikolai Stroinski, e Piotr Adamczyk.
Edizione digitale del libro GWENT: Art of The Witcher Card Game prodotto da Dark Horse
Bozzetti grafici tra cui la mappa di Lyria
Fox Children, la graphic novel di The Witcher prodotta da Dark Horse

Una copia su Steam di The Witcher: Enhanced Edition Director's Cut

Andrea "Geo" Peroni

Entra a contatto con uno strano oggetto chiamato "videogioco" alla tenera età di 5 anni, e da lì in poi la sua mente sarà focalizzata per sempre sul mondo videoludico. Fan sfegatato della serie Kingdom Hearts e della Marvel Comics, che mi divertono fin da bambino. Cacciatore di Trofei DOP.