Home » Musica » Classifiche » Classifica Dance »
Classifica Musica Commerciale Estate 2011 – Chart HIT Discoteca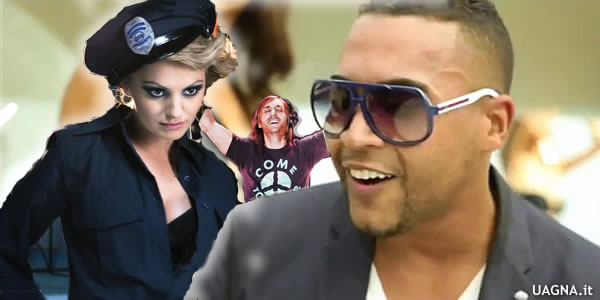 Di Federico "Blue" Marchetti
12 Luglio 2011
Ragazzi ecco a voi la Classifica definitiva della Musica commerciale di questa Estate 2011 su Uagna.it votata solo ed esclusivamente da voi. Abbiamo raccolto le vostre preferenze qui sul sito, su Facebook e via email ed abbiamo elaborato la TOP 10 con le hit commerciali dance house ed RnB del momento. Buon ascolto… stay tuned!!!
Don Omar – Danza Kuduro ft. Lucenzo
Alexandra Stan – Mr Saxobeat
David Guetta ft Flo Rida & Nicki Minaj Where Them Girls At
Jennifer Lopez Feat. Pitbull – On The Floor
Pitbull feat. Ne-Yo, Afrojack & Nayer – Give Me Everything
LMFAO – Party Rock Anthem ft. Lauren Bennett, GoonRock
Lady Gaga – The Edge Of Glory

Dj Antoine vs Timati feat. Kalenna

Alex Gaudino ft. Kelly Rowland What A Feeling
Rihanna – S&M
Federico "Blue" Marchetti

Press play on tape: cresciuto a suon di C64 e Coin-op, mi diverto a seguire l'evoluzione videoludica next-gen. Co-Founder dell'universo Uagna, ho lavorato a fondo per far nascere una community videoludica di successo ma differente dalle altre esistenti. "Sono sempre pronto ad imparare, non sempre a lasciare che mi insegnino".