Home » Videogiochi » News »
Ecco i giochi più scaricati su PlayStation nel 2016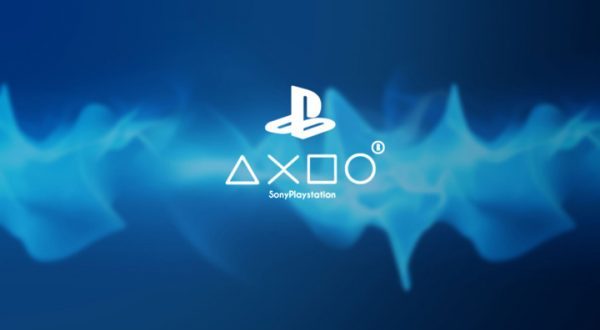 Di Marco "Rubo" Rubin
7 Gennaio 2017
Dopo che Steam ha diffuso i 100 giochi più venduti nel corso dello scorso anno, oggi tocca a Sony. Il PlayStation Blog ha infatti da poco rilasciato le liste dei giochi più scaricati nel corso del 2016, andiamo a vederle:
PlayStation 4
1-Rocket League
2-Battlefield 1
3-Minecraft: PlayStation 4 Edition
4-Call of Duty: Infinite Warfare
5-Tom Clancy's The Division
6-Grand Theft Auto V
7-Overwatch: Origins Edition
8-Battlefield 4
9-No Man's Sky
10-EA SPORTS FIFA 17
11-NBA 2K17
12-Need for Speed
13-Star Wars Battlefront
14-TOM CLANCY'S RAINBOW SIX SIEGE
15-Battlefield Hardline
16-Madden NFL 17
17-The Elder Scrolls V: Skyrim Special Edition
18-UNCHARTED 4: A Thief's End
19-The Last Of Us Remastered
20-FINAL FANTASY XV
PlayStation 3
1-Minecraft: PlayStation 3 Edition
2-The Last Of Us
3-Grand Theft Auto V
4-LittleBigPlanet 3
5-Plants vs. Zombies Garden Warfare
6-Battlefield 4
7-Call of Duty: Black Ops III
8-Need for Speed Most Wanted
9-EA SPORTS FIFA 17
10-Watch Dogs
11-Dragon Ball Xenoverse
12-Dark Souls II
13-Goat Simulator
14-Red Dead Redemption
15-EA SPORTS FIFA 16
16-Grand Theft Auto: San Andreas
17-Gran Turismo 6
18-Battlefield Hardline
19-MLB The Show 16
20-Pro Evolution Soccer 2017
PlayStation 4 – DLC
1-Call of Duty: Black Ops III – Awakening
2-Destiny: Rise of Iron
3-The Elder Scrolls Online: Tamriel Unlimited – ESO Plus
4-Call of Duty: Black Ops III Season Pass
5-Call of Duty: Black Ops III – Eclipse
6-Call of Duty: Black Ops III – Descent
7-Black Ops III – The Giant Zombies Map
8-Call of Duty: Black Ops III – Salvation
9-Rocket League – Batman v Superman: Dawn of Justice Car Pack
10-STAR WARS Battlefront Season Pass
PlayStation VR
1-Job Simulator
2-Batman: Arkham VR
3-Until Dawn: Rush of Blood
4-PlayStation VR Worlds
5-Keep Talking and Nobody Explodes
6-Here They Lie
7-Sports Bar VR
8-Carnival Games VR
9-Harmonix Music VR
10-EVE: Valkyrie
PlayStation Vita
1-DIGIMON STORY CYBER SLEUTH
2-Minecraft: PlayStation Vita Edition
3-GOD EATER: Resurrection
4-XCOM: Enemy Unknown Plus
5-Borderlands 2
6-Persona 4 Golden
7-Jak and Daxter Collection
8-Sword Art Online -Hollow Fragment-
9-Ratchet & Clank Collection
10-Severed
Classici PlayStation
1-Grand Theft Auto: San Andreas
2-Bully
3-Grand Theft Auto: The Trilogy
4-Dark Cloud 2
5-Twisted Metal: Black
6-The Warriors
7-Grand Theft Auto: Vice City
8-Star Wars Bounty Hunter
9-Rogue Galaxy
10-Manhunt
Dato che avrete sicuramente letto tutti i titoli, che ne dite di leggere la lista dei 100 giochi più venduti su Steam nell'anno appena passato?
Fonte

Marco "Rubo" Rubin

Entra nel mondo dei videogiochi in tenera età con Pokémon Argento per Game Boy Color e Kingdom Hearts. Appassionato di videogiochi, informatica, anime e manga, adora tenersi aggiornato sulle ultime novità tecnologiche.