Home » Musica » Classifiche » Classifica Dance »
Classifica Dance Commerciale Gennaio 2013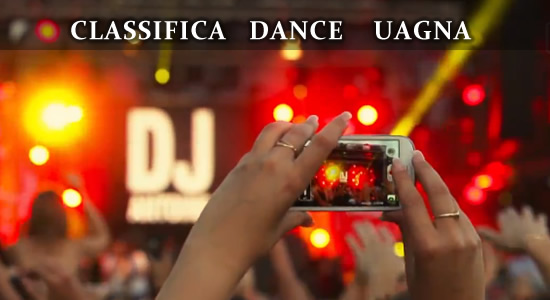 Di Federico "Blue" Marchetti
7 Gennaio 2013
Benvenuti in questo 2013 che si prospetta ricco di novità e grandi successi in ambito musicale. Vediamo insieme i trend e le hit  del momento che ci accompagneranno durante l'inizio di questo nuovo anno e raccolte in questa prima chart. Per questa volta non ci sono spoiler, gustatevi la Classifica Dance Commerciale Gennaio 2013 e…  Stay tuned!
DJ Antoine & Mad Mark – Broadway
Psy – Gangnam Style
will.i.am – Scream & Shout ft. Britney Spears
Spencer & Hill feat. Mimoza – Let Out Da Freak 
Kamaliya – Butterflies
Sharon Doorson – Fail In Love
Fly Project – Musica
Pitbull – Don't stop the party
Flo Rida – I Cry
Molella – Let me give you more (Original mix)
Michael Gray feat. Roll Deep – Can't Wait For The Weekend
ALEXANDRA STAN – Cliche (Hush Hush)
Tom Boxer & Morena feat. J Warner – Deep In Love
Owl City & Carly Rae Jepsen – Good Time
Jennifer Lopez – Goin' In ft. Flo Rida
Deadmau5 ft. Gerard Way – Professional Griefers
Kylie Minogue – Timebomb
Remady & Manu-L feat. Amanda Wilson – Doing It Right
Scooter – 4 AM 
Simon from deep divas – Everybody's free
Federico "Blue" Marchetti

Press play on tape: cresciuto a suon di C64 e Coin-op, mi diverto a seguire l'evoluzione videoludica next-gen. Co-Founder dell'universo Uagna, ho lavorato a fondo per far nascere una community videoludica di successo ma differente dalle altre esistenti. "Sono sempre pronto ad imparare, non sempre a lasciare che mi insegnino".