Home » Videogiochi » News »
Capcom svela The Disney Afternoon Collection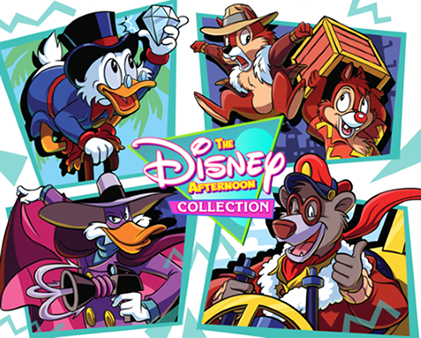 Di Marco "Rubo" Rubin
15 Marzo 2017
Capcom ha da poco annunciato nel suo blog The Disney Afternoon Collection, una collezione di ben 6 giochi Disney usciti negli anni '90.
La raccolta, in arrivo il prossimo 18 aprile per PC, PlayStation 4 e Xbox One, comprenderà le versioni rimasterizzate in Full-HD di Chip 'n Dale Rescue Rangers e Chip 'n Dale Rescue Rangers 2, Darkwing Duck, DuckTales e DuckTales 2, e TaleSpin.
The Disney Afternoon Collection costerà 19,99€ e sarà possibile provarla al WonderCon di Los Angeles dal 31 marzo e il 2 aprile.
Hai Telegram? Clicca sull'icona per entrare nel canale


Marco "Rubo" Rubin

Entra nel mondo dei videogiochi in tenera età con Pokémon Argento per Game Boy Color e Kingdom Hearts. Appassionato di videogiochi, informatica, anime e manga, adora tenersi aggiornato sulle ultime novità tecnologiche.