Home » Videogiochi » News »
Need for Speed – Rivelata la colonna sonora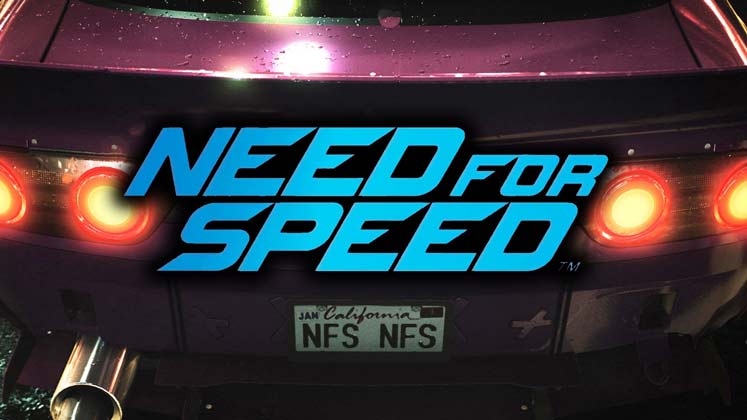 Di Matteo "bovo88" Bovolenta
13 Ottobre 2015
Sono state svelate da poco le canzoni che comporranno la colonna sonora di Need for Speed, reboot della famosa serie automobilistica di corse clandestine, sviluppato da Ghost Games e pubblicato da Electronic Arts.
Vi postiamo di seguito la lista di tutti i 64 brani presenti nel titolo:
Aero Chord – "Break Them feat. Anna Yvette"
Aero Chord – "Surface"
Alison Wonderland – "U Don't Know (feat. Wayne Coyne)"
AVICII – "Pure Grinding"
Battle Tapes – "Valkyrie"
Botnek – "Here It Comes (N4S Mix)"
Botnek & 3LAU – "Vikings"
Clement Marfo & The Frontline – "Get Rowdy"
Congorock & Daddy's Groove – "Black Sun"
CP feat. Danny Cainco – "Don't Stop"
Dimension – "Move Faster"
Dirty South – "The Unknown feat. FMLYBND"
Django Django – "Shake And Tremble"
Doomtree – "Gray Duck"
Drenge – "We Can Do What We Want"
Fehrplay – "Pyara (Live Edit)"
Flosstradamus – "Don't Trip feat. Run The Jewels & Sizzy Rocket"
Genetikk – "Wünsch Dir Was"
Going Quantum – "Raw"
GoMad! & Monster feat. Matt Rose – "Under Control"
GotSome – "Vibe Out feat. Wiley"
HEALTH – "NEW COKE"
Hook N Sling – "Break Yourself feat. Far East Movement"
Hudson Mohawke – "Brand New World"
iSHi feat. Pusha T – "Push It"
Joywave – "Destruction (KOPPS Remix)"
June Miller – "Stormtrooper feat. Virus Syndicate"
Junior Prom – "Stand!"
Kill The Noise – "Lose Ya Love"
Krakota – "Ice Hands"
Lokate – "Flow (feat. Doctor & Bay C)"
Louis Berry – "25 Reasons"
Lynx – "Clap Track"
Lynx – "Into The Light"
Major Lazer – "Night Riders feat. Travis Scott, 2 Chainz, Pusha T & Mad Cobra"
Michael Woods feat. Sam Obernik – "Get Around (Roni Size Remix)"
Modestep – "Machines"
Muzzy – "Insignia"
Netsky – "Rio"
No Wyld – "Odyssey"
Phace – "Imbalanced"
Raury – "Devil's Whisper"
Refused – "Elektra"
Reso – "Callisto"
Reso – "Move It"
RiFF RAFF – "Kokayne (Video Games Clean Version)"
Rogue – "Rattlesnake"
Royalston – "Blight Mamba"
Run The Jewels – "Blockbuster Night Pt. 1"
Silversun Pickups – "Connection"
Slaves – "Hey"
Speaker Of The House – "Modern Slang"
Swim Deep – "Fueiho Boogie"
The Bots – "Won"
The Chemical Brothers – "Go"
The Glitch Mob – "Better Hide, Better Run (feat. Mark Johns)"
The One And Only PPL MVR – "Let's Take This Outside"
The Prodigy – "Nasty (Spor Remix)"
The Strypes – "Get Into It"
Trentemøller – "Silver Surfer, Ghost Rider Go!!!"
Tropkillaz – "Make The Crowd (NFS VIP Remix)"
Vaults – "Lifespan (Spor Remix)"
Wolfgang Gartner – "Turn Up Feat. Wiley & Trina"
Zeds Dead – "Blink feat. Perry Farrell"
Ricordiamo che Need for Speed sarà disponibile dal 5 novembre 2015 su PlayStation 4, Xbox One e PC.

Matteo "bovo88" Bovolenta

Appassionato di videogiochi e console di ogni tipo, tecnologia ed informatica. Amante dei manga ed anime giapponesi, e della cultura nipponica in generale. Ha iniziato a videogiocare molto giovane prima con SNES e Game Boy, per poi passare a PlayStation. Da allora ogni genere di gioco lo ha sempre affascinato. Gli piace informarsi e tenere informati su questo fantastico mondo virtuale.